H.A Ramtoola & Sons Ltd (HAR) is excited to unveil today a new company website that reflects the differentiated and innovative value our company brings to customers, employees, and the Mauritian supply chain marketplace.
Since its inception in 1968, HAR has risen to become a leader in the logistics and supply chain space. As the company has expanded its portfolio of solutions, and our employees' breadth of experience has broadened through expansion and acquisitions, the HAR brand has continued to evolve. 
Over the last ten years, HAR has experienced a 225% growth in business. Envisioning a brand experience that better reflected the diversity and expertise of its modern-day employee base, the HAR team embarked on giving life to an inclusive and reinvigorated online look.
As you explore the pages of the new website, you'll see that our look was inspired by HAR's foundational values. A nearly 55-year-old, family-owned-and-operated company, HAR's strengths lie in its long-standing industry expertise and the people-centric environment it cultivates.
With those core principles in mind, the new design set out to engage with our diverse audience through more natural and inclusive messaging, showcase the people who provide award-winning service and solutions to our customers and highlight company-wide career opportunities throughout the site. HAR's expansive scope of integrated supply chain solutions also benefits from the refresh, which provides better accessibility to industry knowledge and thought leadership.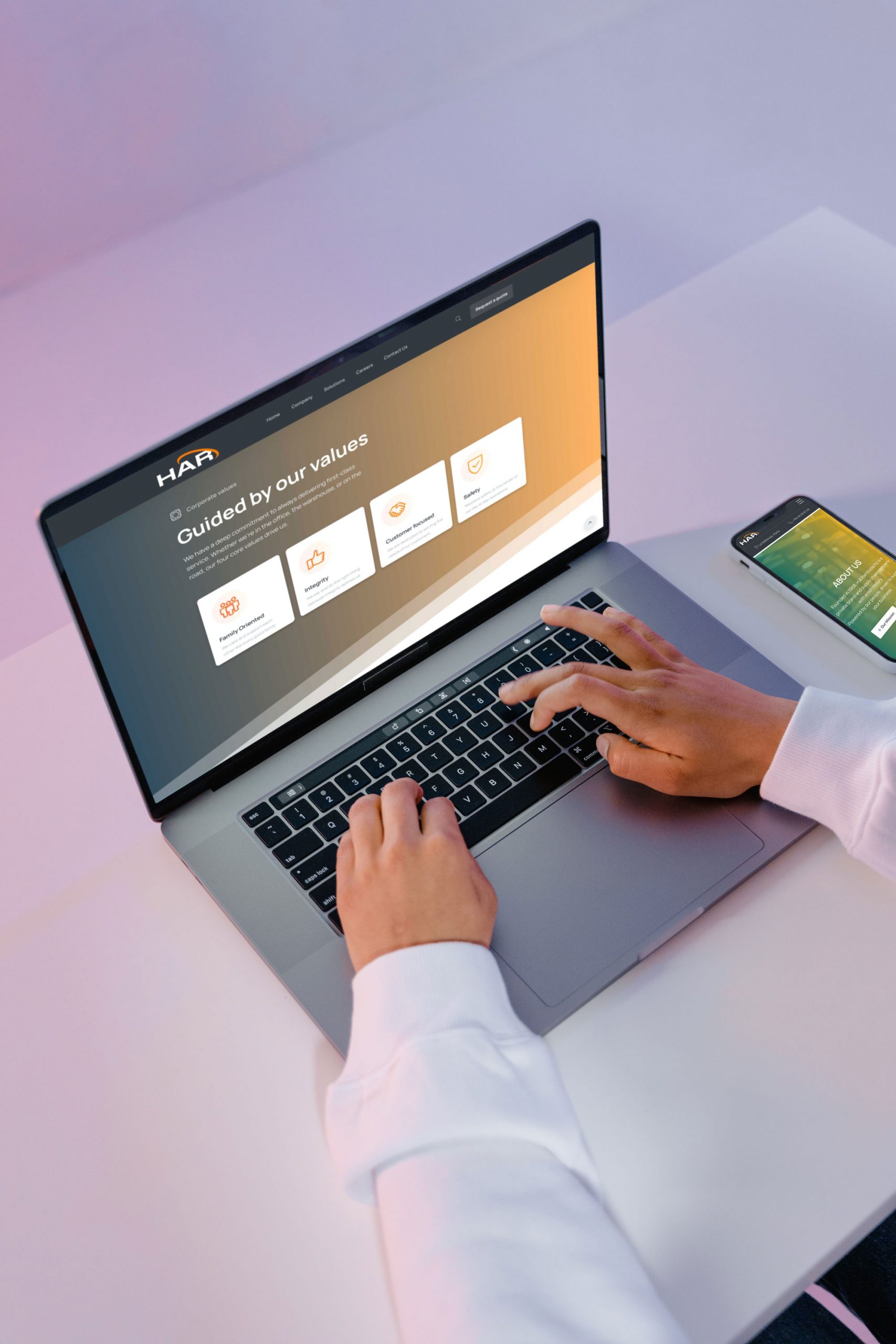 As a result, the website exhibits a well-rounded story of the collaboration between HAR's people, data, and technology. Through comprehensive analysis and company-wide feedback, our team is proud to present an improved reflection of the role our teams have within the supply chain, and a better representation of what we stand for at HAR.