Lean worked then and still does now. But there are also those who feel that supply chain management must move to embrace agile principles across the board.
A report by McKinsey & Co. notes:
"Lean organizations seek to identify and eliminate non-value activity by end-users. This analysis of processes and value streams to reduce waste, variability and inflexibility boost performance in cost control, product quality, customer satisfaction and employee engagement. Agile is much quicker and more flexible. Agile models call for iterative development that aims to get an early prototype of a new product or service out into customers' hands as quickly as possible."
Both models have worked well over the years. But the arrival of the COVID-19 pandemic showed they are both insufficient independently and many businesses suffered as a result.
The pandemic has accelerated supply chain issues in many industries — reflected in backorders, delayed shipping and empty shelves. The abnormal became normal. Historic forecast data was made virtually obsolete. Companies were faced with tough decisions about how to meet new levels of demand.
In response, companies tried to beef up inventories and spent more money to meet rising demand. It became a scramble to innovate, to develop new ways of thinking to combat this supply chain problem. Companies invested in digital processes to move the supply chain from lean and on time, to flexible and agile to meet fluctuating demand. Manufacturers began to invest in data storage, digital technology and new solutions.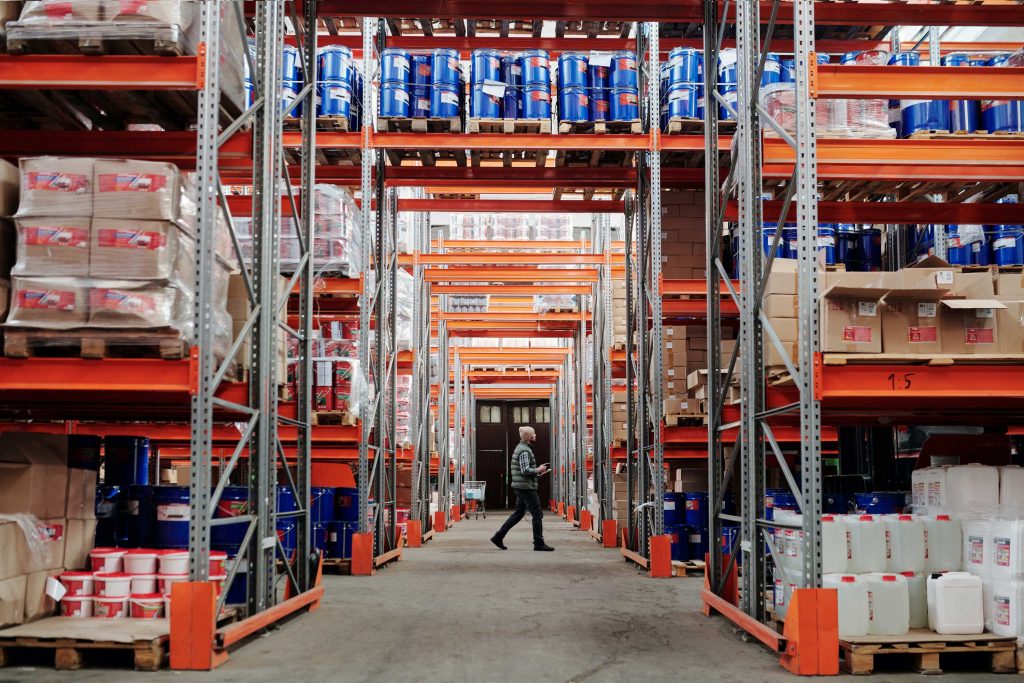 Adapt or Die
More than two years into the pandemic, industry experts are exhorting supply chain professionals to adapt, evolve or die. Many have suggested that companies must alter their inventory and production strategies to better account for rapidly changing customer demand.
But can you be both? Can your supply chain be both agile AND lean? Could it work in the post-pandemic world? With the right kind of digital transformation, the answer is yes.
Covid has changed the way that companies are managing supply chains. From the early days of 2020, companies knew they had to do something different. Senior leaders acknowledged the need to go to a full-on, data-driven digital system for the supply chain management. Digital transformation was starting to take place.
But over the past two years, senior executives are finding that the costs have increased in moving to agile methods, and the time at which they can drive end-to-end transformation has lengthened. This uncertainty has made clear that formerly useful systems and processes are now inadequate for the new 'normal' supply chain era.
Choosing Digital Transformation
Digital foundational and supporting technology infrastructure. This can entail adding significant capabilities to what enterprise resource planning (ERP) software has delivered in traditional ways over the past three decades and then finding better ways to expose and learn from the inventory data that has been accumulated by these legacy systems. 
The use of cognitive computing, artificial intelligence and machine learning can harvest improved decisioning from these vast stores of data by presenting more trusted and actionable inventory, procurement intelligence and risk reduction opportunities. The technology will work to unify once disparate sources of inventory information and then look to re-shape how supply chains are operated, enabling them to be more accurate, efficient and timely, working to improve the bottom line for businesses 
Both agile and lean models have shown success across a range of industries, using common sets of foundational guidelines. These include:
Delivering value efficiently for customers;
Constantly learning and improving to uncover new working methods;
Providing meaningful purpose to teams by linking and leveraging strategy and goals; and
Helping team members to contribute and lead the mission.
Businesses shouldn't let external factors force them into a move to go agile or go lean. With the appropriate digital transformation, companies can ascend to new levels of resiliency found in both agile and lean supply chain environments.
CREDIT:
Paul Noble is the founder and CEO of Verusen.